Warranty
We offer 6 months warranty on all cars or alternatively we can incorporate a 12 to 24 month policy within the agreement with our partner Warrantywise.
Why have we have chosen to partner with Warrantywise?
Founded over 10 years ago, Warrantywise is the UK's leading car warranty service and maintenance plan specialist. We provide comprehensive extended vehicle warranties for all makes and models of vehicle to both private individuals as well as to the country's largest franchised and independent dealer groups. Warrantywise is a private family firm with a strong capital base and the senior partners are Fellows of the Motor Industry, having operated successful businesses in the UK motor industry for over 30 years. Warrantywise was founded on the principles of 'honesty' and 'integrity' and Quentin Willson has been instrumental in delivering these principles alongside Warrantywise since joining the team in 2008.
We have a range of comprehensive warranty products available, depending on your personal preference and/or budget. All warranties include:
Parts & Labour cover in the event of a covered part's inability to operate properly (as the manufacturer intended).
No exclusions for betterment, consequential damage, improving your vehicle or mileage limits.
Recoverywise breakdown cover – underwritten by the AA. This includes roadside assistance and recovery.
Replacement vehicle Hire – In partnership with Enterprise.
For more information, call us on 01789 868799 or complete our contact form and we'll be happy to supply more details.
"I believe that a Warrantywise warranty gives you the highest level of cover available anywhere in the UK. I've spent the last four years personally refining, tweaking and polishing this warranty to make sure that it offers the highest level of service and protection possible. I'm so confident that Warrantywise is the market leader, that unlike some other warranty companies, I'm prepared to say in writing that I reckon its now the best warranty cover that money can buy. I hope that you won't need us and that your motor runs sweetly for years, but if it doesn't, rest assured the Warrantywise team is here to help you if things do ever go wrong."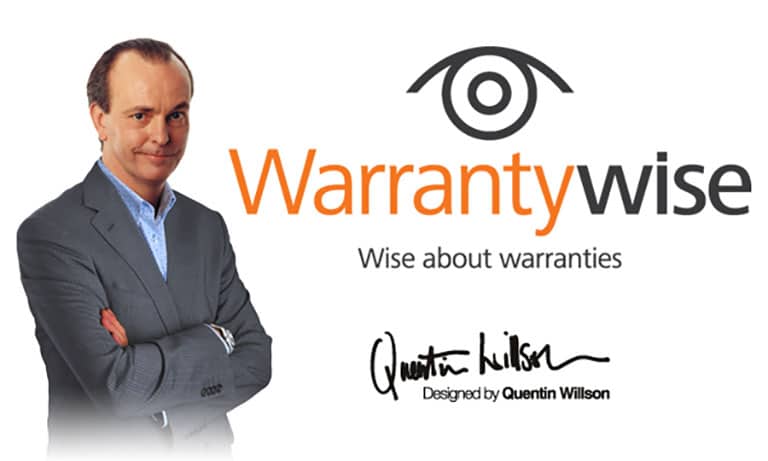 ---
Please call to make an appointment to view on 01789 868799 or click here to make an enquiry.